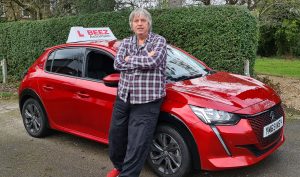 Hi, my name is Graham Beisly, I am the founder, owner, and instructor of Beez Driving School. I have been operating in the Reading area for the last 30 years. Giving me a wealth of experience in teaching a wide variety of people, and the ability to adapt teaching styles to the way you learn best.
The business has been run and operated within my family giving you the personal touch. I know all of the driving test routes like the back of my hand and refer to them as my second home.
On a personal note, I like my dog, I enjoy mountain walking and have 4 sons, a daughter, 3 grandchildren, and 3 daughters in law!